One of my goals in returning to Los Angeles was to document the city photographically. It's one of my favorite cities in the world, and as of January this year, I only had three photos of it: a palm tree skyline over Pasadena, the pier at Manhattan Beach, and my friend Kate sipping a mug of coffee in Eagle Rock. Clearly not representative of a city of such importance.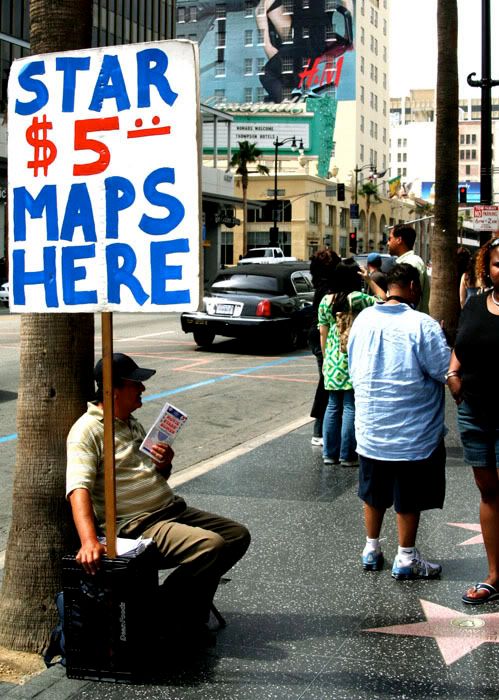 In my desire to photograph Los Angeles, one of the areas that most interested me was Hollywood. It is a place almost synonymous with LA itself in most people's minds, and the site of much mythologization. Yet, though Hollywood has a glamorized history and image, Tinseltown has lost a lot of its glitter. Over the past few decades, it's been on a steady decline. Despite recent efforts at revitalization, the neighborhood is still mostly rundown, grimy, and overrun with tourists.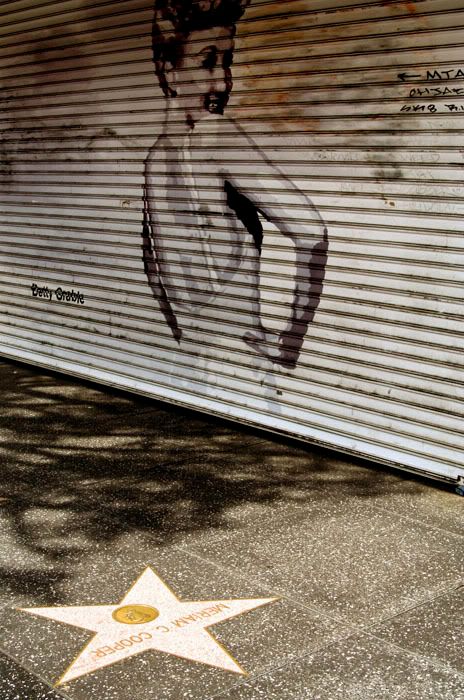 It's not easy photographing Hollywood. Between the mob of unruly Midwesterners, the overblown scale of the street, and the glare from the smmogy white sky, taking the town's portrait is a sizable challenge. It's easy to focus in on the picturesque elements of the city: the charming 1920s architectural details, or the sparkling sheen of recent commercial development; or alternatively, to photograph the grime: the homeless people sleeping in doorways, the rundown businesses, or the glut of tourist tack.
My goal has been to photograph in the space between the two ends, to locate the faded edges of glamor on the dirty street, and produce composite images of the town's own projection of itself, the touristic vision, and the lived experience of those working to support it. I definitely wouldn't say that I've achieved this goal, but I'm working on it.