Taking a moment to read posted signs, ads, and leaflets can be one of the quickest ways to connect with the soul of a city.
It gives you an instant tap into the triumphs and heartbreaks of its residents. We're having an art show. Our cat is missing. We're economizing-- come buy the stuff we can't afford to keep.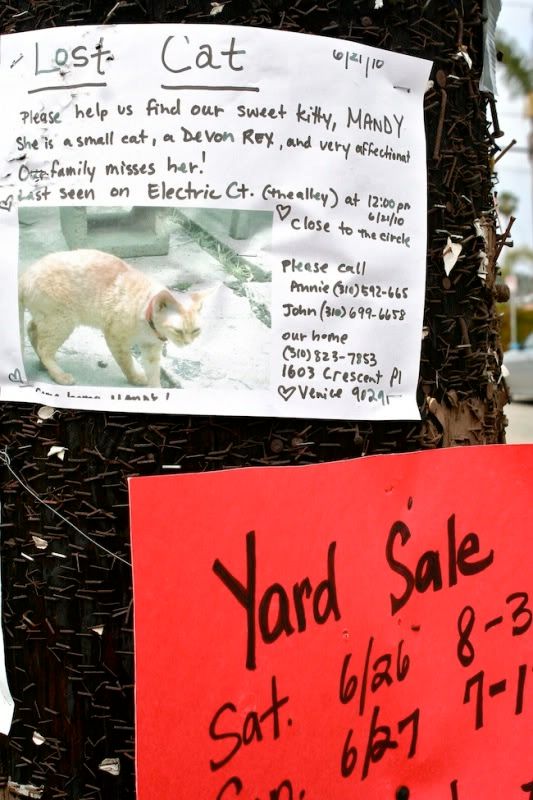 Abbot Kinney in Venice may be one of the few places I can imagine seeing a $350 chair being advertised on a hand-drawn flyer.
Come home, Whiskers. No questions asked.