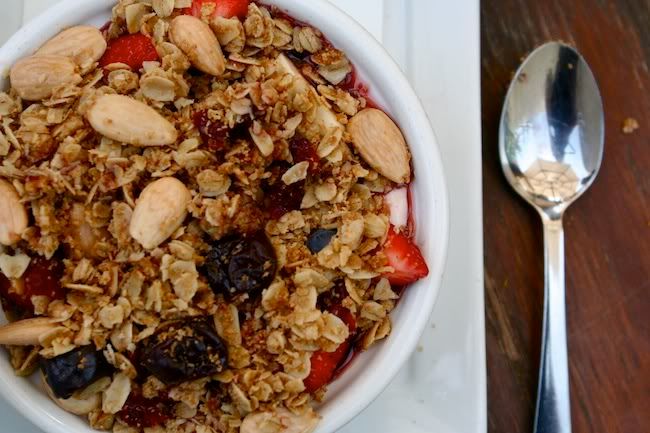 When the weather heats up in the summer, the kind of foods I start to crave become much simpler. Yogurt with homemade granola. Grilled meat. Fresh fruit. And LA is a great city for this. Because while it's always been a city that cared about its diet, its increasingly a city that loves its food; its a combination that means you can easily tailor your eating to be spare, fresh, and healthy, but still delicious.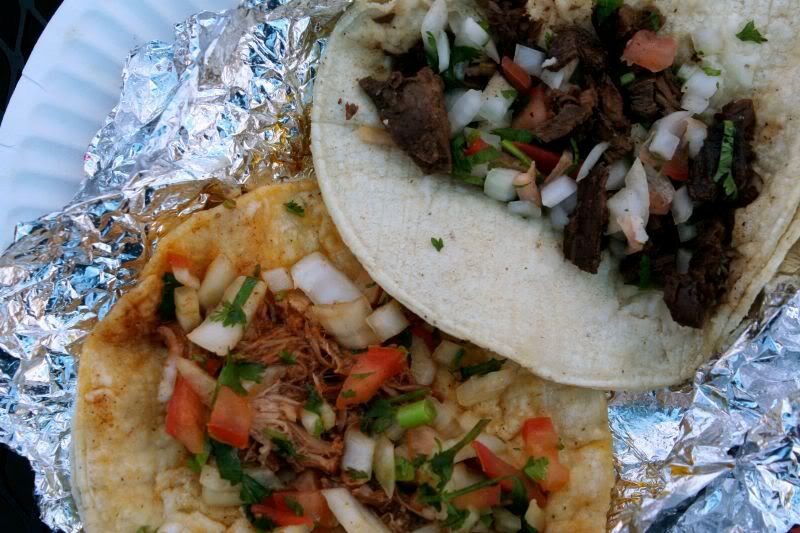 Taco stands are probably the last place one would think of going for healthy eating, but a good taco can be a thing of beauty in its spareness. Grilled marinated meat, a fresh salsa of chile, onion and cilantro, and a squeeze of lime. A great meal for a smogy LA lunch.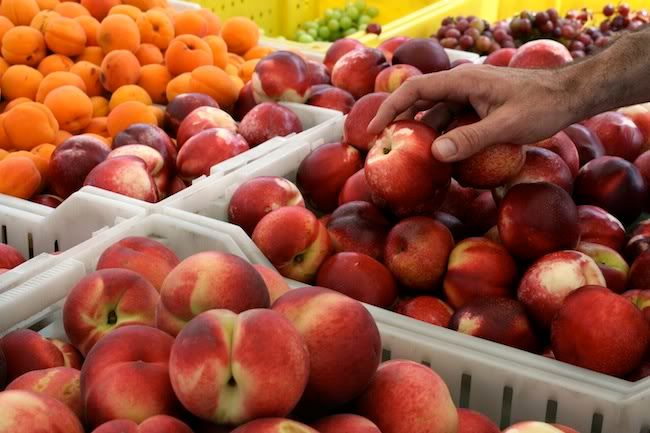 Almost every neighborhood in LA seems to have its own Farmer's Market, one day of the week when stands set up selling overflowing baskets of fruit, vegetables and herbs. We visited a nearby market at Echo Park, where between buying peaches for a clafouti and heirloom tomatoes for a simple salad, we even ran into a few friends.
We picked up a mixed basket of berries which were u-n-b-e-l-i-e-v-a-b-l-e. They fat and sweet, perfect in the morning with just a little tart yogurt. The evening after the Farmer's Market, we attempted to muddle some in drinks, and despite our weak mixology skills, the drinks still shone thanks to the flavor of the berries.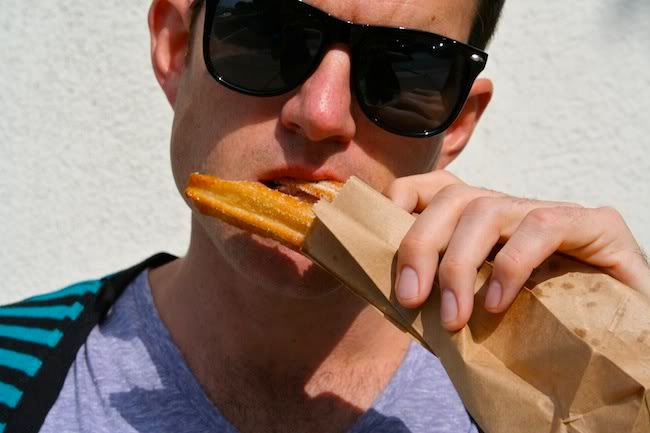 Of course, when you would like to be eating badly, that's easy too. Near the intersection of Echo Park and Silverlake, we found a truck fresh churros, dusted with sugar. The were still hot, the golden exterior crunching to give way to a doughy interior. They certainly made all that healthy eating worth it.