Over the past week, Bordeaux and I have been trying to gather all of the supplies needed for our trip. This has been made somewhat complicated by the contrasting segments of the trip- first a roadtrip where we'll be camping around the desert Southwest, then a backpacking trip through Southeast Asia. We found the cheapest tent possible, bought the least offensive hiking shoes available, and have stockpiled enough marshmallows for a full week of smores. But of all the supplies that are currently stacked up in paper bags next to my closet, I think my favorite is the Auto Bingo game we found at the Farmer's Market.
I actually played with the same game when I was a child. My grandmother had a set of Auto Bingo and Interstate Highway Bingo cards in the small wooden cupboard that she kept stocked with toys and games. I don't think that I ever took them with me on the road- I wasn't likely to see barns or horses in the Northwest Heights anyway- but I enjoyed sliding the little red doors closed.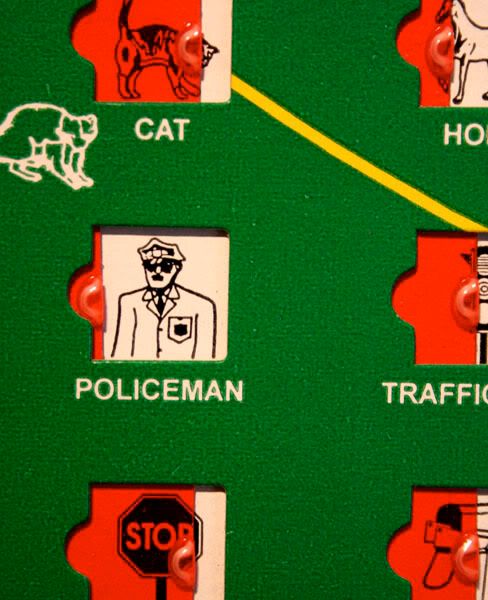 If only they made a set of Southeast Asia Backpacking Bingo cards, I'd be totally prepared for this trip.