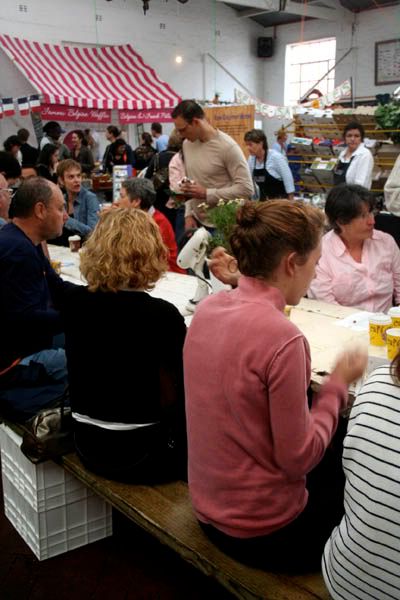 Have you been to Cape Town's
Neighbourgoods Market
? If you live in South Africa, you've got no excuse—it's unquestionably the hottest spot to be on a Saturday. Held at the Old Biscuit Mill in Salt River, the NG Market is a sprawling complex of local designers, boutique shops, and hand crafted foods.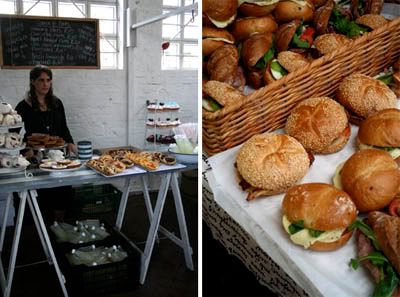 One half of the market is made of dry goods, and it's a great place to come to see what South Africa's local designers are up to. You can buy funky underwear or hip jewelry in the designer's tent, seek our one-of-a-kind home-wares at Plush Bazaar, and browse among the charming textiles of local marvel
Skinny Laminx
. It's a great opportunity to shop beyond the malls, and to meet the designers who actually make the goods on sale.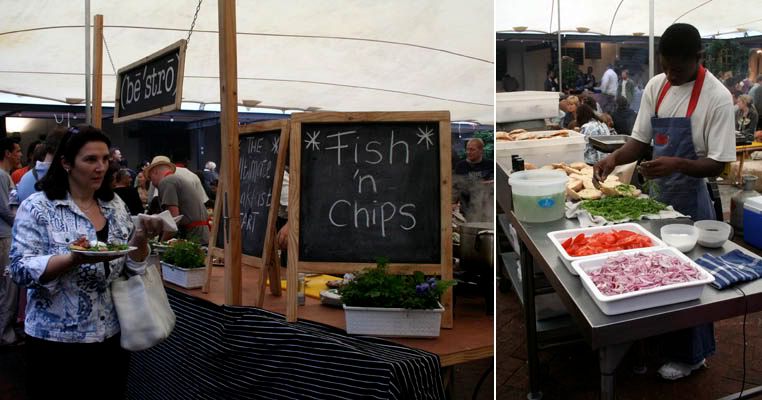 The other section of the market is a cavernous two-room spread of food sellers; the ideal place to enjoy breakfast, brunch and lunch on Saturday. The first room is composed mainly of food artisans, and contains a dizzying array of vendors. You can buy baguettes, cupcakes, cured meats, fresh fish, ripe avocados, tubs of hummus, either to devour on the spot, or to take home for an impressive weekend dinner. The second room contains vendors making more substantial meals. There's an impressive range of offerings, including South African, Greek, Mexican, and Indian foods.
Where would I recommend eating? The Kitchen Cowboys make an incredible dry-aged beef sandwich; the more-traditional aging process creates beef that tastes exactly like it should. If it's a sunny day, a bottle of Jack Black beer is ideal. The coffee at Origins is always worth the line and the wait—though you should really prepare yourself for that wait. And while I haven't had them, the curries at Cumin always smell rich and tempting.
But if you're coming by next Saturday, the only stand I can really urge you to visit, if I may be so selfish, is ours…