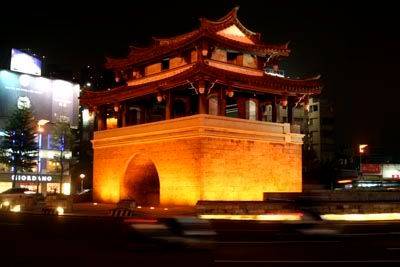 We've made it safely back to Asia. That rather silent gap you may have noticed has been filled with seeing old friends, shopping, and eating some incredible food. And mainly, just really, really enjoying being back. Getting back here feels just so right, in ways I wouldn't have expected.
There will of course be some entries on our short stay in Bangkok, and on life in Taiwan, once I get my act together.
Pictured above is the East Gate in Hsinchu, Taiwan, our home for the month-- and possibly longer.