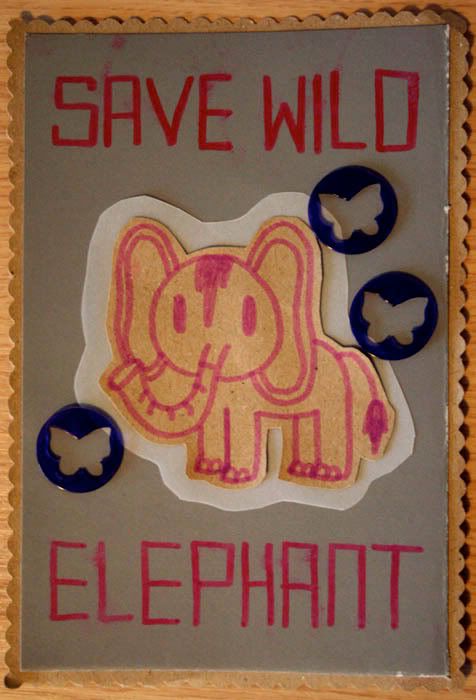 Last week, I picked up three handmade postcards being sold by the students of my school. Apparently designed to promote several environmental messages, they had a charmingly simple, graphic style. The first was a cute drawing of an elephant, accented with plastic butterflies.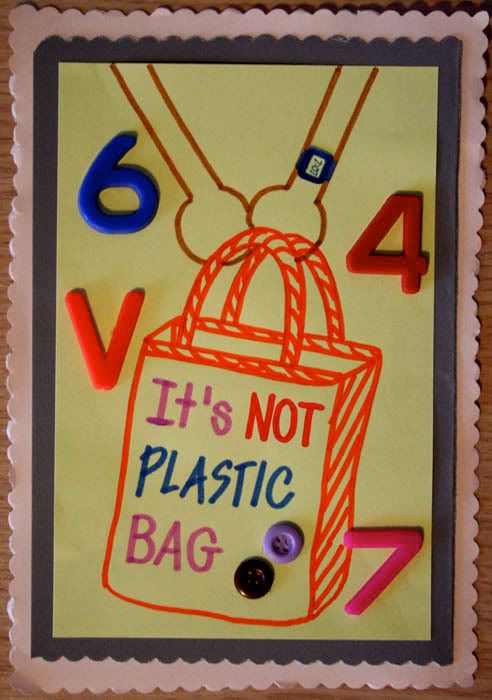 The second was a sweet misquoting of the "I am not a plastic bag" purse, which is currently one of the hottest knock-off bag designs in Bangkok.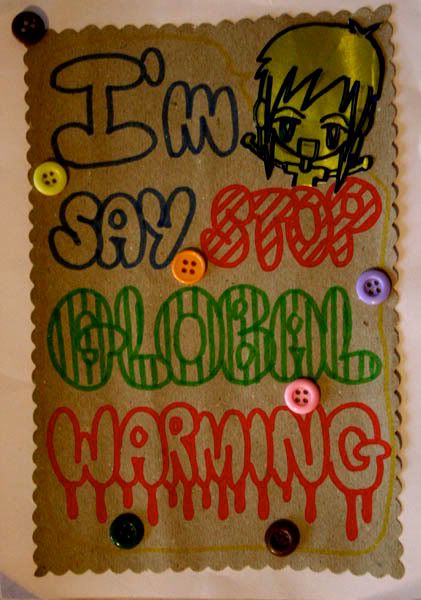 And this one, of course, had obvious appeal.