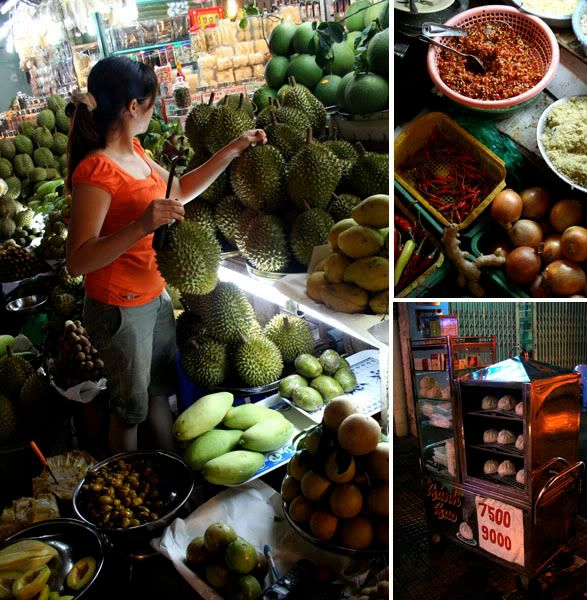 Even though I've managed life in Bangkok for over a year, the city of Saigon still intimidates me. I am, however, fascinated by it-- it's a colorful town with a tropical atmosphere, and its streets and sidewalks teem with activity. I almost chose to live there, rather than in Thailand, and I'm still curious about what life would have been like. Despite, I feel as though I can barely began to comprehend the city, can barely see over the traffic of whirring motorbikes-- making eating, in a sense, a challenge. Searching out a distant market seems daunting, seeking specific street-snacks seems impossible. Thankfully, there are enough good flavors and tastes in the city that I was well-fed on my last visit, despite my lack of adventurousness.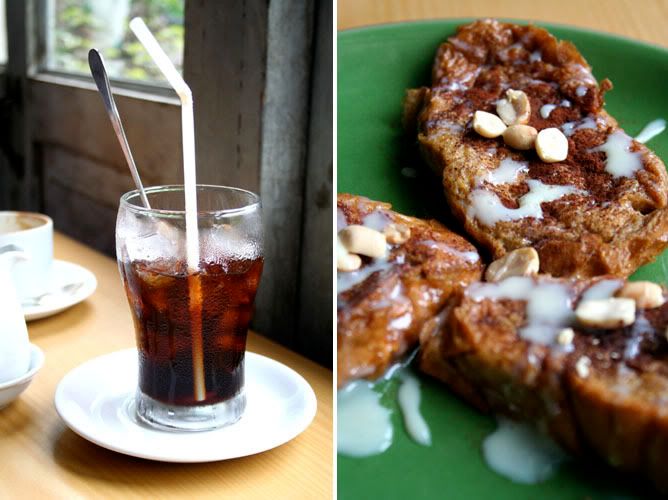 On our last full day in Saigon, Bordeaux and I took a leisurely breakfast at La Fenetre Soleil, an inviting upstairs cafe. Though it's located up a dingy staircase and down a dark hallway, it manages to attract it's fair share of fans (including a fellow
blogger
). My breakfast was a double dose of rich Vietnamse coffee: an iced black drip coffee, and Vietnamese coffee french toast. The latter was particularly spectacular: smooth and well-flavoured, and drizzled with sweetened milk (though I don't know what peanuts have to do with Vietnamese coffee, they added a nice crunchy texture).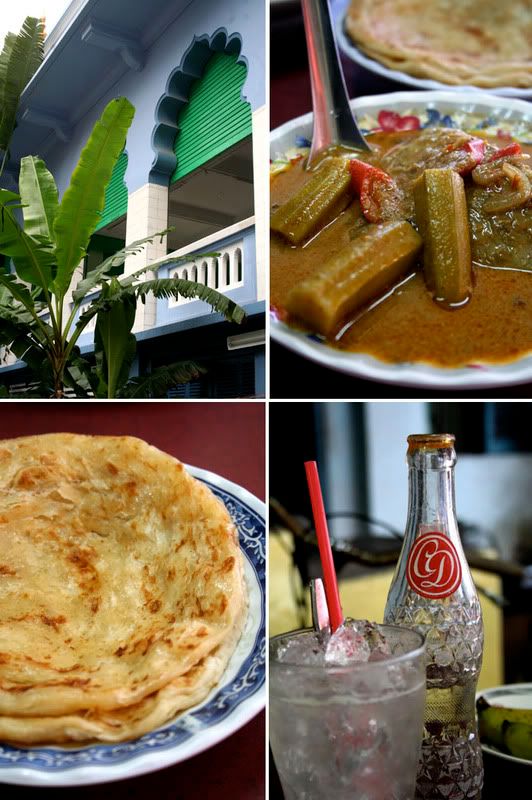 For lunch, we ducked behind a downtown mosque, to a shady courtyard curry shop. The richly spiced dishes were excellent- particularly a beef curry with tender strips of okra. It was eaten with roti, which were crisped golden brown. The beverage, though simple, should be noted- bubbling soda water with two wedges of lime, and a little white sugar. After drip coffee and avocado shakes, it's my favorite Vietnamese drink-- perfect for the steamy tropical heat.
For dinner, we chose an outdoor restaurant near the central Ben Thanh market. Among our dishes were grilled shrimp on sugarcane, and a crunchy banh xeo pancake. We have another restaurant there that we favor, and we should have gone there again-- they didn't live up to the quality of their neighbor. At least the Saigon beer was cold.
Hopefully next time I'm in town I'll be better prepared, and feeling a little more adventurous. In the mean time, for an expert's guide to eating in the city, cruise Robyn's
Saigon articles
on
Eating Asia
.