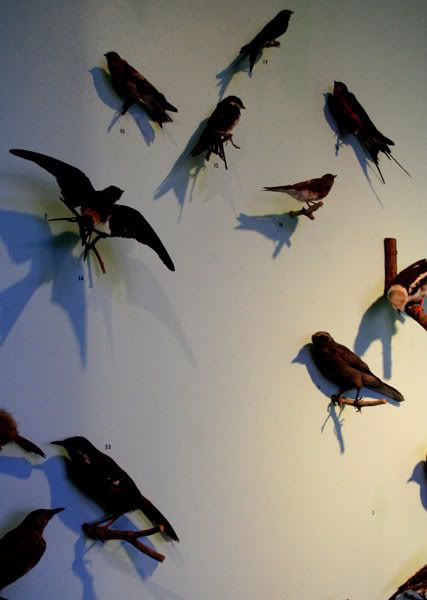 I spent my first stay in Cape Town mainly in idle, quietly in awe of what an amazing city it was. On cool evenings I'd sit with a book on my apartment's balcony; the light would be seeping from between nearby Table Mountain and the apartment towers that hugged its base, and in the distance I could hear the broken-horn call of a flock of hadidas as they flapped down into a neighbor's yard. One of my favorite things about living in Cape Town was the incredible bird life. Though I strongly disagree with the suggestion that Cape Town is a piece of Europe on the African continent, I'm willing to concede that it gives that appearance. Though the city's calmly ordered streets, elegant sidewalk cafes, and charming homes give it a European atmosphere, the unusual birds that roost throughout Cape Town reveal the city's true exotic nature.
To some degree, it even seemed almost as though each neighborhood had it's own bird that reflected its character. Gardens had its hadidas, Sea Point had its seagulls, Rondebosch had its guinea fowl. Further afield, Vals Bay had its indiosyncratic African penguins, and Cape Point its delicately-exotic ostriches. I even hear that Flaminco Vlei actually gets flamingos in certain seasons; I imagine that with their awkward forms and garrish feathers, they'd fit in perfectly with the tasteless ostentation of the suburb.
After a long day of bird-spotting,
Love Birds Cafe
on Bree Street is the ideal spot to relax. The setting, aside from the prerecorded soundtrack of chirping birds, is serene, and the baked goods and coffee are incredible. The decor is simple yet sharply styled. The stark farm-house furnishings are contrasted with an odd collection of serving-ware that reflect the cafe's theme.