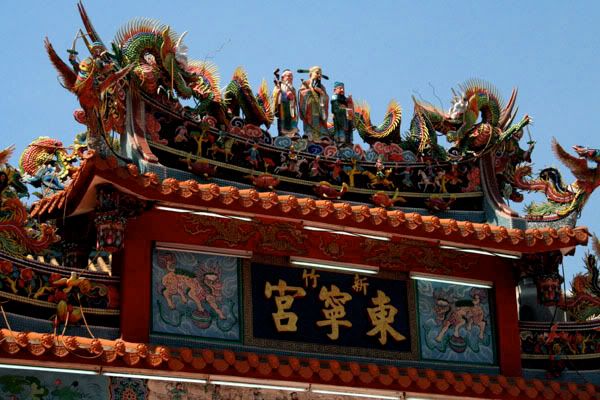 On our last day in Taiwan, Bordeaux and I zipped around the town of Hsinchu, taking our last glimpses of the island. We peeked into shrines, stopped at a tea stand, and admired a grand temple.
The morning after flying out of Taipei, we set out on city streets in search of breakfast. Having just come from Taiwan, certain sights seemed strikingly familiar. Yet as much as it looked like Taiwan, small details stood out, signaling that we weren't on the island anymore. Like the large Chinese temple, with the tuk-tuk parked out front...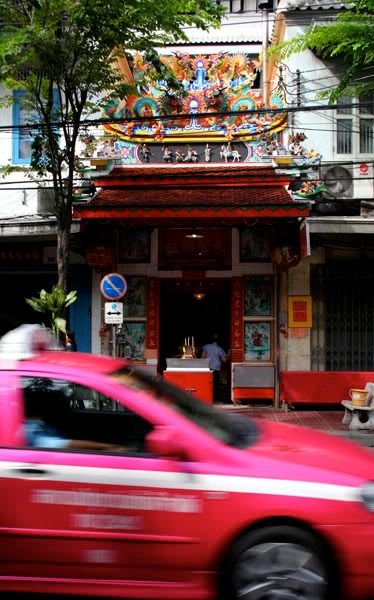 ...or like the Chinese shrine, with the pink taxi blasting past...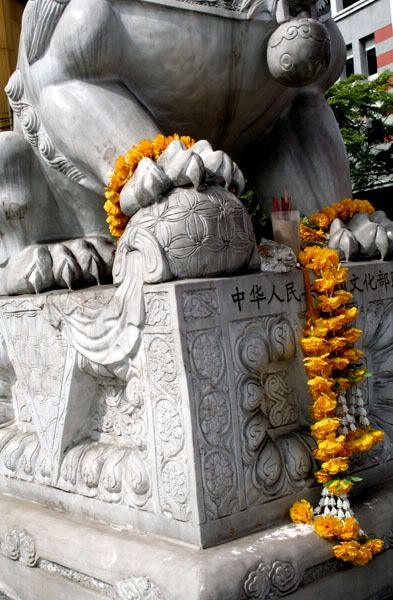 ...or the stone lion, with a garland of marigolds around his paws.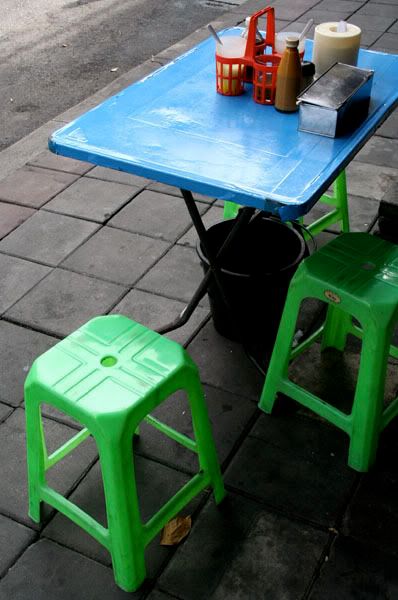 Clearly, we were back in Bangkok, a city that draws from so much of the world, yet has a style that is all its own.