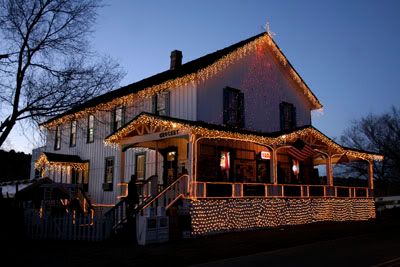 We've really been trying to make the most of Christmas this year: searching out good recipes for baking, making our own Christmas cards, and browsing at local shops. We've also been able to take part in a few local events. This past weekend, we traveled north through sparse hills and shadowy valleys, to the town of Madrid. We arrived at dusk, just as the light was beginning to bleed light pink and pale violet, just in time to watch the town's strings of lights flicker on.
Madrid isn't a town, exactly. It had occupied a bustling career as a coal mining center in the 1850s, and was even one of the first places in New Mexico to receive electricity. After falling into derelict as a ghost town, it was revived as a community for artists, who now operate a string of quiet galleries, shops, and cafes. Every year in December, the town is decorated in strings of Christmas lights, and weekend openhouses are hosted for visitors.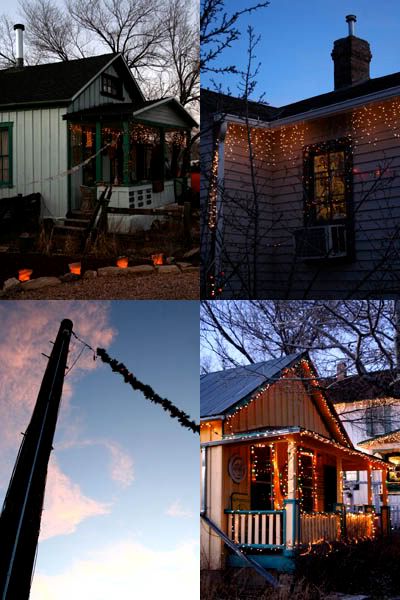 We went up there this year to view the lights, enjoy a warm latte, and do some shopping ... well, maybe not the shopping. I have to admit that the style of artwork popular in Madrid isn't really my thing. The town looked rather charming though, and had a truly welcoming atmosphere. The shop owners were friendly and inviting, and many even offered cold-weather treats, like peppermint cookies, handmade toffee, and warm mulled cider. One artist even had a fire ready, with marshmallows for roasting.