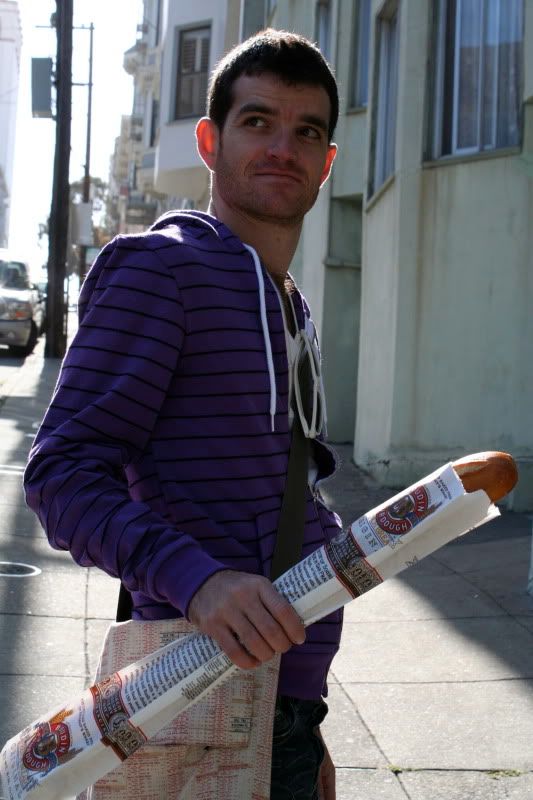 After a year of living in South Africa, during which Bordeaux and I each added literally 1 item of clothing to our wardrobes (but wore out all of our older garments), we're both in the process of rebuilding our closets. The good side of this is that we can basically start from scratch, focusing on certain styles and colors. So while in San Francisco, we made a few trips to hit up local-California store
American Apparel
. Not only is it a fantastic place to stock up on locally and responsibly made style basics fairly inexpensively, but because they make each item in a variety of core colors it makes it really easy to co-ordinate. So re-outfitted, we took to the streets of San Francisco to put our best colors forward.
B in the Mission:
Cotton pique tennis shirt in dark purple
,
Seersucker Robert Kennedy short
in white and black.
X at the Golden Gate:
Flex Fleece Zip Hoodie
in mermaid green
B Downtown:
Striped Fleece Zip Hoodie
in purple and black (also seen in top photo).