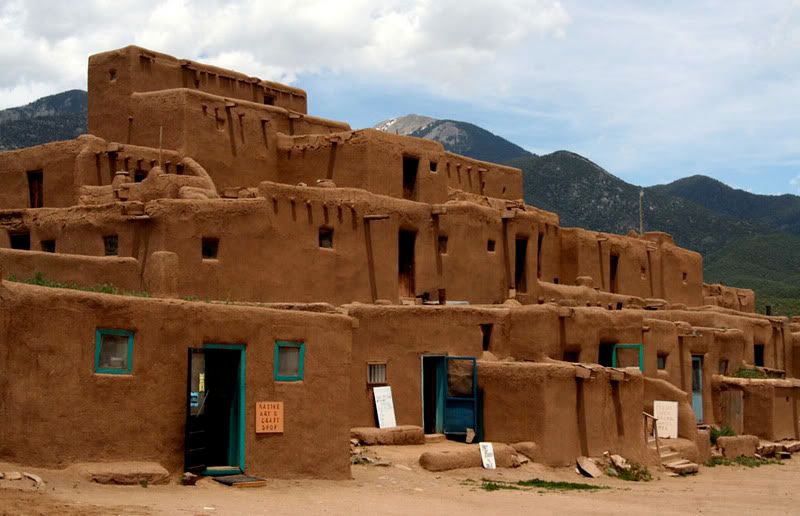 At the end of our long roadtrip was home for me, and a final American destination for Bordeaux. New Mexico.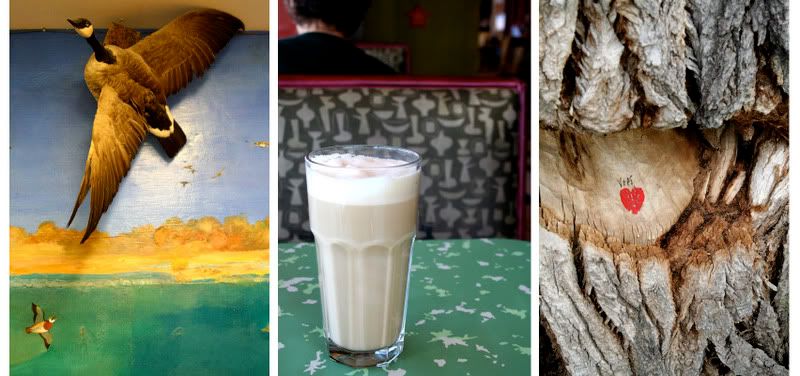 Realizing this was a final chance for domesticity, Bordeaux and I spent much of our time hanging out at home; Bordeaux made dinner for my family, while I cleaned and organized my bedroom. We explored the city in small pieces, having dinner with my mom and sister downtown, and getting coffee among the various Satellite Coffees and Flying Stars. We tried nearly every coffee on menu at Satellite; I settled on the Turkish latte as my favorite, though with it's honey and cardamom flavor, it more closely resembles Bedouin Coffe. In the more than a week we spent there, our only real outing was to the Rio Grande Nature Center, where we were unable to find either beavers or toads at waters edge.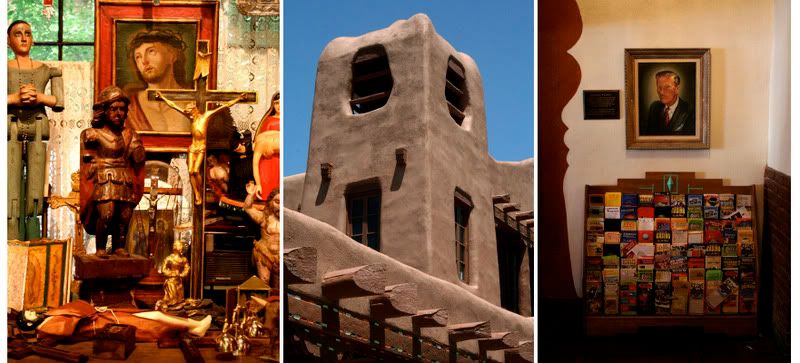 In our last weekend in the United States, we took a trip through Northern New Mexico with my family. We stopped for lunch in Santa Fe, where we waited in line for the amazing New Mexican food at Pascual's. After exploring the lobby at La Fonda, we looked through quirky shops around the Plaza, browsing among stationary and chocolates.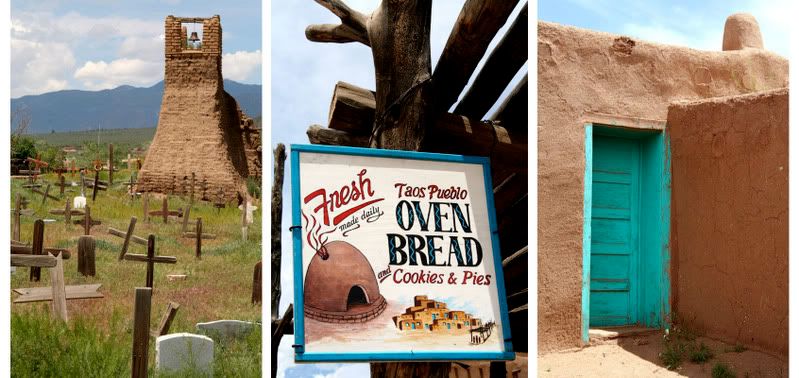 The main goal of our trip was Taos, where we stayed in a small house near the Plaza. We spent a day at Taos Pueblo, which is an odd attraction, seeing people in their homes.
I enjoyed my time in Taos and Santa Fe, and even began to question whether I would be able to live there. I realized that I wasn't drawn to a New Mexico that was familiar, but one that had been invented, built on romantic ideas of Catholic mysticism and Southwestern flavor. I wondered if they only way I could move back to New Mexico would be to reinvent it, to cast it as something exotic. And if so, if that was my connection to New Mexico, what does that say about myself?