It's not hard to enjoy the pleasures of Louang Phabang: the peaceful riverside atmosphere, the tastefully restored French architecture, and the Royalist history combine to make a refined yet relaxed town. Most travelers coming from the north thus find it easy to dismiss Vientiane, the capital of Laos. It's too concrete, not charming enough. However, Vientiane has its own pace and its own style.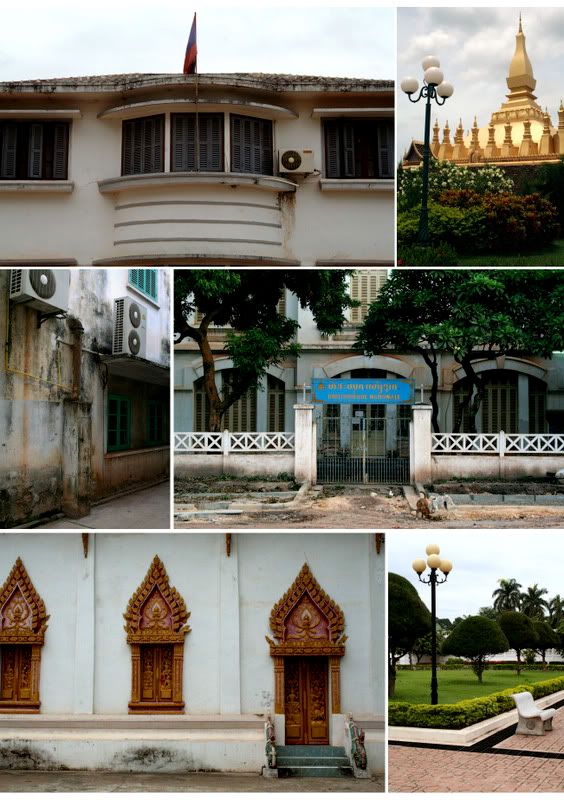 Like most good capitals, Vientiane has a taste for the monumental. Lane Xang avenue, designed to evoke the boulevards of Paris, runs through a neighborhood of office-parks and embassies, ending at the Patouxi arch. Built to resemble a Hindu arc de triomphe, the monument suffered from concrete shortages and socialist redecoration, and is now, by declaration of its own informational plaque, "a concrete monster." Further east from Patouxi is the That Louang, symbol of Laos. It's emblematic gold stupa, which is stunning enough on its own, is set in an oddly layed out park, accented by carved topiaries and ornate lampposts. Far more pleasant are the simple offices and shops of the city, many of which were designed in the 1960s in a French modernist style, and have been left to age gracefully. Where Louang Phabang feels like a colonial outpost, restored to recapture the 1930s, Vientiane feels like a sleepy but cosmopolitan capital, stuck languidly in the 1960s.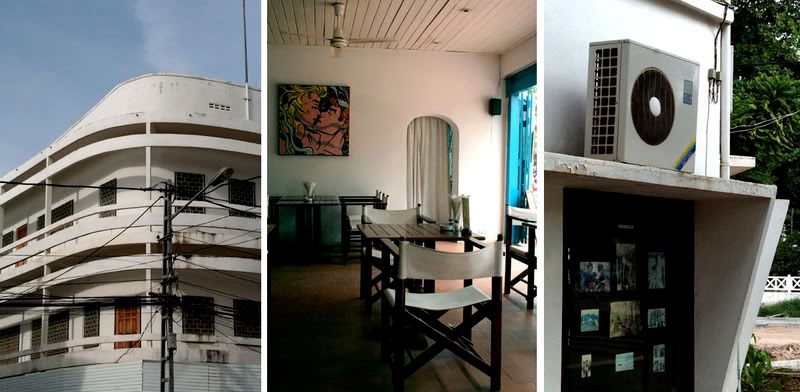 For travelers and expats, Vientiane's subtle cosmopolitanism also provides access to a number of Western luxuries unavailable elsewhere in Laos. A number of minimarts- thrilling, for the travel worn- sell bottles of wines, European cosmetics, and luxury chocolates. Vientiane also offers a wide range of options for eating out- from the cheap Lao noodleshops that crowd the promenade overlooking the Mekong, to the hip cafes and stuffy french restaurants centered around the city center. The best coffeeshop in town is JoMa, which also has a branch in Louang Phabang. Aside from serving the best lattes in Laos, JoMa has a good sandwich menu, an extensive array of baked goods, and an air-conditioned interior with an urban atmosphere. It provides the perfect atmosphere to relax with an out-of-date Vientiane Times, and soak up the charm of this backwater capital.