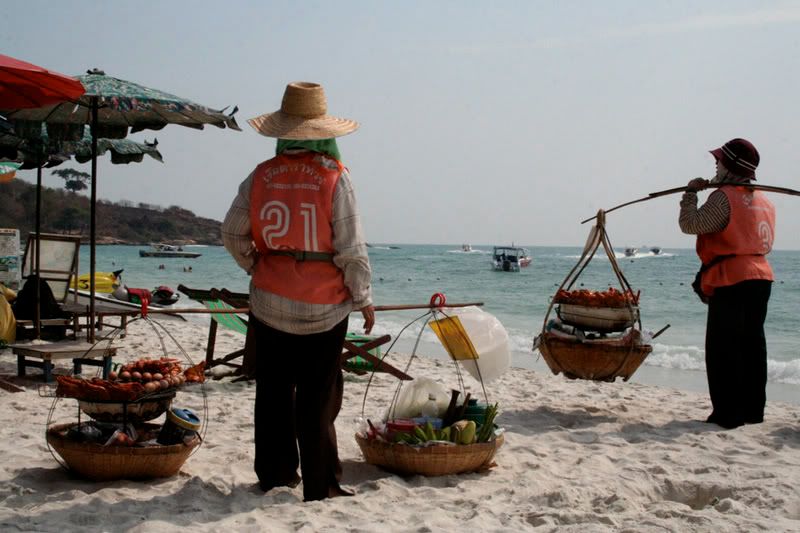 One of the most distinctive aspects of life in Thailand is that food is present in all public spaces. So it was no surprise that the beaches of Ko Samet had their own street food vendors. But rather than pushing carts or peddling wagons, these men and women marched the shore line with bamboo baskets balanced across their shoulders.
In the morning, vendors carried baskets with crispy grilled chicken and delicately balanced hard boiled eggs. For a slightly less healthy breakfast, some of the vendors walked around with baskets heaped with sugary pastries and jelly-filled donuts.
In the afternoon, vendors made noodle dishes and spicy salads. After being beckoned from a bar table or from under a sun umbrella, these traveling chefs would lower down to the sand and quickly prepare a meal. Their baskets were like tiny, traveling kitchens, loaded with jars of fresh ingredients and a range of utensils for cutting, mixing, and pounding.
Not all vendors trudging the white sand were selling food, however. I had thought it odd that there were no souvenir stands on Ko Samet- so it made sense that a walking vendor would try to fill that gap. This one sold simple Thai instruments.