These photos were taken in Malawi, one of the strangest and most beautiful countries I've ever been to. The vast interior space of Africa- which I have barely edged against- has long intrigued and drawn me.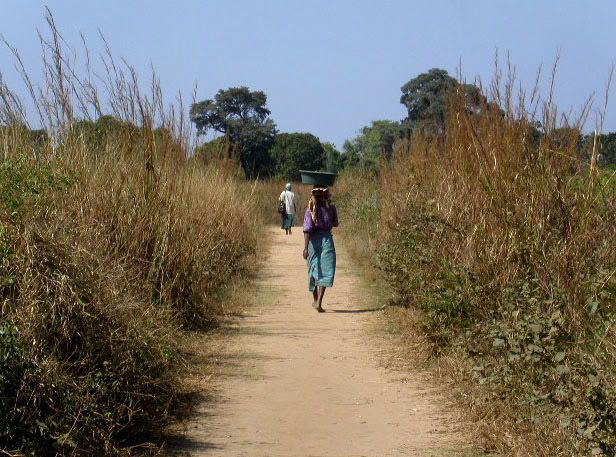 If you've visited this blog before, you may have noticed that I have trouble staying still for too long. It's a nasty habit, but when life gets frustrating, or I feel dissatisfied, or like I'm becoming too predictable, I tend to start researching travel routes across Africa. I call it my escape plan: to travel across Africa with my camera, visiting beautiful destinations like Ethiopia and Uganda, through desert and plains and jungles, and venturing to off-the-track destinations like Angola and the Central African Republic. It hasn't happened yet. The closest I've come to doing it was in 2005, when at the last minute I decided to travel around the Middle East instead. More recently, Bordeaux and I thought of flying up to Ethiopia and traveling back down to South Africa together, but in the end decided to move to Asia instead. At the very least, it's nice to have something like that to dream about, to hope for.
Do you have an escape plan?