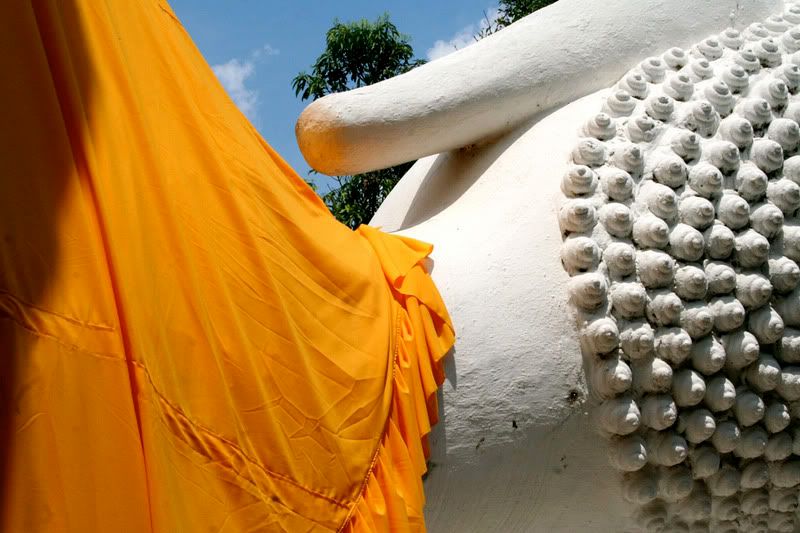 Among the many things I enjoy about living in Bangkok (delicious food, unusual shopping, abundant tropical fruit), perhaps the most significant is that it's a great travel hub for seeing Asia. There are inexpensive flights to neighboring countries, and many nearby beaches, jungles, and cities just a train or bus ride away.
This March, Bordeaux I will be returning to Vietnam. We were
there
in August, when we were first deciding where in Asia we wanted to live. We spent about a week in Ho Chi Minh City, and though in the end we decided not to live there, we really loved it; it was an exotic, cosmpolitan town, similar in some ways to Bangkok, but with a history of French influence, a unique sense of style, and a number of beautifully maintained colonial buildings. We returned to Bangkok without seeing anything outside of Ho Chi Minh, and were left with a curiosity to see more of the country. We managed to get a promotional airfare to Hanoi, paying about 6 baht for each ticket (about $0.20 US), plus the taxes and surcharges (which aren't cheap, but are still a great deal, at about $100 roundtrip). This time, we'll be flying into Hanoi, and we'll likely stay around Hanoi, Ha Long Bay, and the far north. I'm already imagining limestone karts towering out of the sea, and the capital of lakes and pagodas. We still have a lot of time to plan, and to dream of what it will be like.
Thankfully, we will hopefully have a few small trips to distract us in the meantime. This weekend, Bordeaux and I are spending the weekend in Ayutthaya, an ancient capital a short train ride north of Bangkok (see photo above). We've been once
before
, so on this visit we're mainly looking forward to relaxing at our favored riverside guest house, and eating some delicious Thai food.
Hope your weekend is filled with some exotic surprises as well!