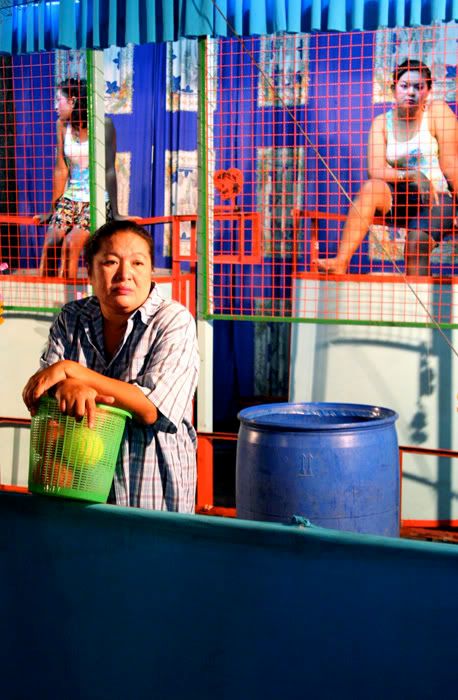 Though I missed Thanksgiving, I got to enjoy a Thai holiday this weekend: Loy Krathong, the festival of floating lights. Celebrated after Thailand's khlongs and rivers have been flooded with the rainy season's bounty, Loy Krathong is meant to pay respect to Phra Mae Khong Kha, the water goddess. To celebrate, people set adrift krathong, candles floating on bases made of either banana tree trunk, bread, or polysterene. Loy Krathong is most famously and scenically celebrated in Chiang Mai and Sukhothai, but can be seen all over the country.
Bordeaux and I spent the day walking around old Bangkok; from the moment we stepped off the Chao Phraya ferry, we began to encounter tables lined with krathong for sale. Throughout the day we explored Thonburi on foot, and encountered many temples fairs began set up; we saw carnival stands being erected at Wat Kanlanyamit, and crowds of teenagers at Wat Arun wearing t-shirts with anti-alcohol messages. In the evening, as we waited for the krathong to be set afloat, we got caught up in the temple fair at the Golden Mount. One of the most famous temple fairs in Bangkok, the narrow alleys and lanes were packed with carnival games, food stands, and masses of people. With the fair's throngs of people, neon lit amusements, and tables full of knock-off goods, it was an unusual introduction to the holiday.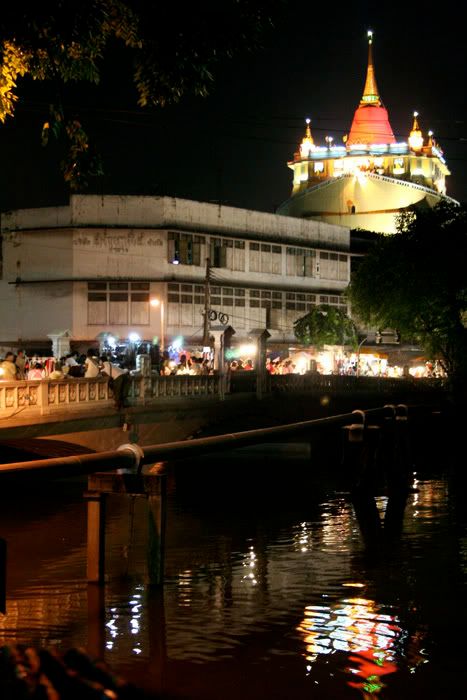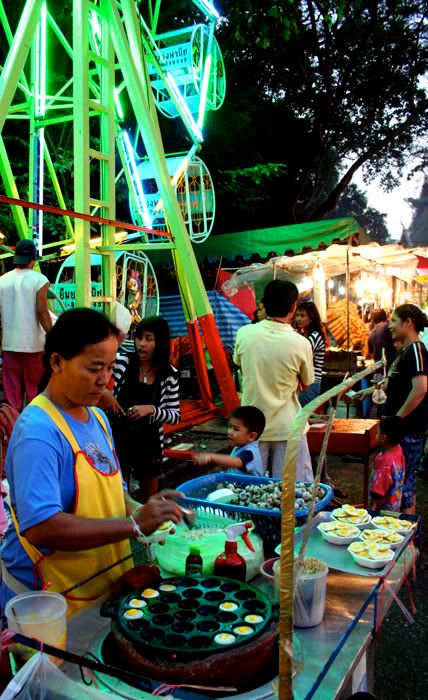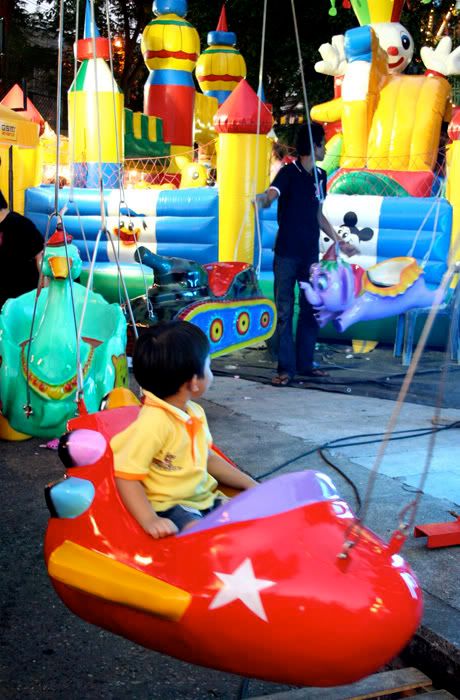 We waited just long enough to see the krathong being set afloat on the green waters of the khlong. We watched the candles drifting and slowly burning out on the water, enjoying the peace and tranquility after the chaos and frenzy of the fair.