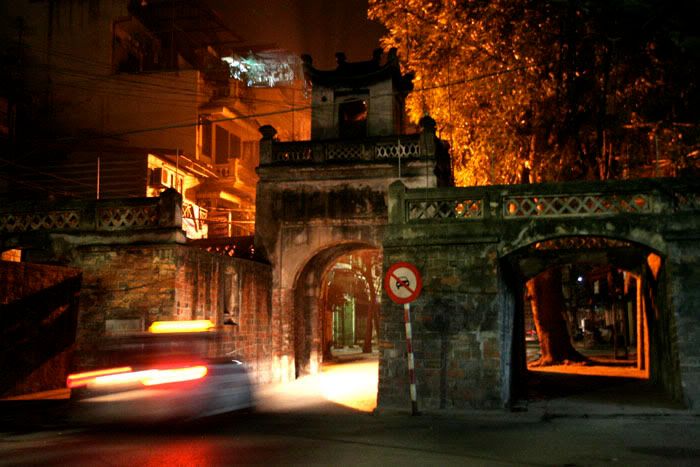 Turning off the highway, our taxi scratchs on rough pavement as it crawls through a crack into the old city. It curves through an alley, the headlights suddenly lighting up the imperial City-Gate before disappearing through it. We've arrived in the Old Quarter of Hanoi.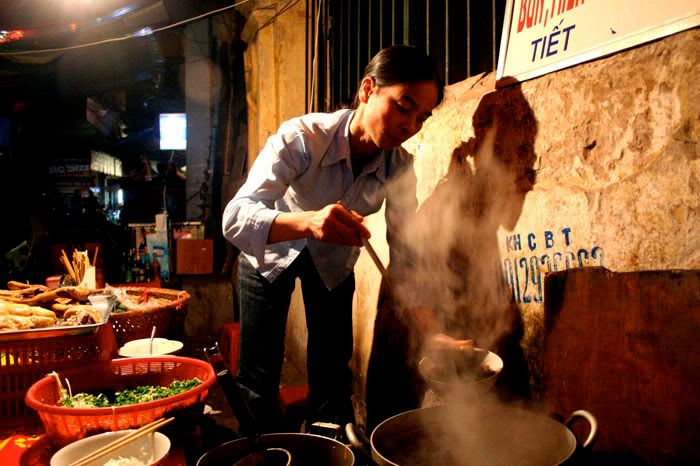 Bordeaux and I head out into the city, in search of dinner. Seen for the first time at night, Hanoi keeps itself hidden. It feels European; like the crowded labyrinths of Barcelona, or the cold crowded sidewalks of night in Istanbul. Families sit having a late dinner on sidewalk tables; children disappear down telescoping alleyways. We find an intersection busy with foodstands. The air is bitingly cold, so we choose the woman whose soup pots are giving off the biggest clouds of steam. We order two bowls of whatever she is serving, and she nods in understanding. She grabs a handful of viscous white noodles, and drops it into a basket in one of the steaming pots. She chops poultry meat, dishes out the yellow broth and warmed noodles, garnishes the dish with fresh cilantro, and serves it to us. The dish is delicious. Fat slivers of duck pile over slightly sour pickled bamboo in a rich, garlicy broth. It warms us up perfectly.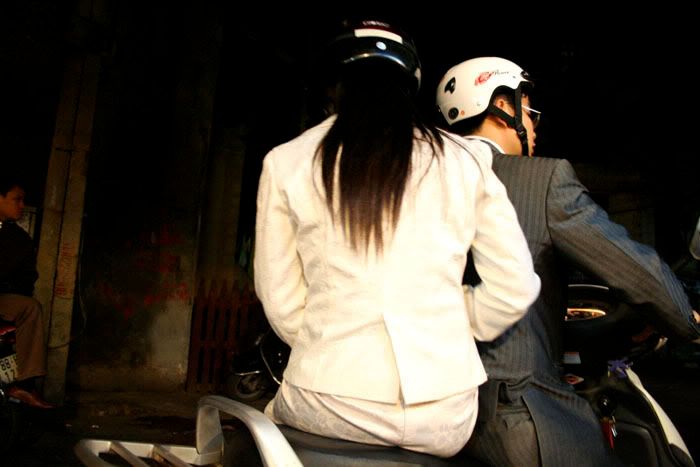 Not yet feeling tired, we decide to stop for a beer. We take low seats at a busy corner restaurant. The floor below the plastic tables is filthy; dirtier even than the street or sidewalk. It's a battlefield of pigeon bones, rust-brown gristle, and emptied shells of lime. Ironically, the discarded lime gives the street corner a clean, citrus aroma. The waitstaff hurry around among the crowded plastic tables, dropping off cans of Hanoi Beer and cold mugs in front of us. Well dressed men and sharply styled women arrive in groups, eat quickly, and jet off again. One of the waiters stops for a smoke on the parked bikes. I lift my camera, and he strikes a pose for me.