I first learned of
Craigslist
as a senior in college, when a friend of mine was contemplating responding to an advertisement from a man who wanted to trade liquor for candy. I don't know if she ever took him up on his offer, but I will say that, without exaggerating, Craigslist quickly became one of the most influential websites in my life. I've found several jobs (including my current one) and multiple apartments through the site.
These days, Craigslist mainly serves one purpose for me: allowing me to imagine what it would be like if I lived somewhere else. Looking over apartment ads in different cities, I can calculate living costs, and get a peek into that city's domestic spaces. It also lets me consider what I like about my current apartment, and what I would like in a future apartment (a bigger kitchen, hardwood floors, a full sized oven, a garden).
Since I'm always have dreaming of returning to Los Angeles, I spend a lot of time browsing apartments there.

$1095 Slick 1920's pet friendly studio apt. w/ lots of character
This would in many ways be a dream apartment for me. It's in Los Angeles, and the building itself seems to come with Hollywood charm built in. I love the hardwood floors, the large windows, and the glass-fronted kitchen cabinets. It's in K-town, which a lot of people dislike, but I think is an ideal location right between midtown and Silverlake/Echo Park. However it's been on Craigslist for awhile now, which makes me wonder what's wrong with it...

$1395 Front view oversized remodeled studio in Larchmont Village

Aside from the beautiful flooring, well sized kitchen, and architecturally interesting details, my favorite thing about this apartment is that it's so close to Larchmont Village. Though the neighborhood is a little generic, it has a delicious bagel shop, a friendly Peet's Coffee, and there's a great weekend farmer's market.
$1100 / 1br - Great quite Echo Park Apartment

Now this one has an ideal locale- overlooking Echo Park Lake. And I even like that rather outdated exterior with its flagstone trim. I'd even be willing to overlook the typo in the apartment's headline. But
navy blue
carpet? And they actually advertise that they just put it in! And why are so many apartments on Craigslist photographed so that they end up looking like crime scenes?
Or what if I were to consider living in Chicago?

$860 ~Great condition, desirable floor plan – heart of Lincoln Park!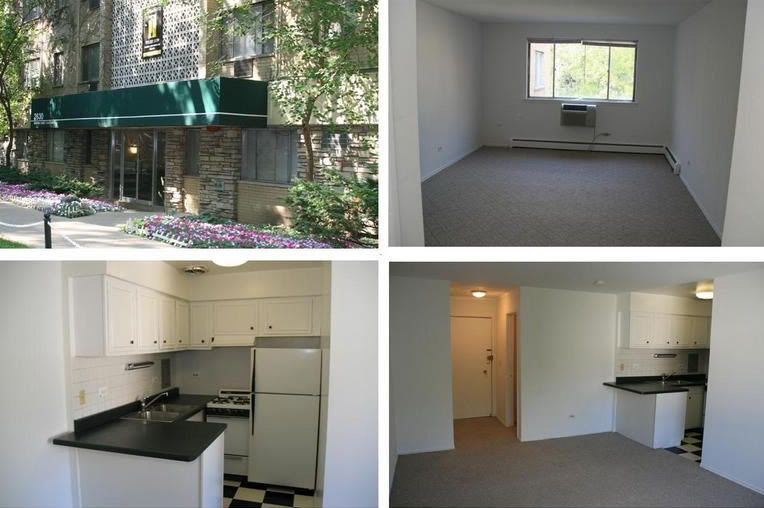 The highlight of this Chicago spot is the building itself- I really like that mod exterior. The apartment itself is a little bleak- who ever decided slate was a great default color for apartment carpeting? The kitchen however looks rather fun, if a bit cramped.


$1145 / 1br - ~ Make this 1BR Your New Home

I'm starting to think the only thing drawing me to Chicago (aside from having a wonderful friend who lives there) are the beautiful brick apartment buildings. This one at least also has hard wood floors, french doors, and a tiny but decent kitchen. What it would be like to brave the midwestern winters here?
Or how about Singapore?

SGD9500 / 4br - Designer decor peranakan conservation shophouse- Little India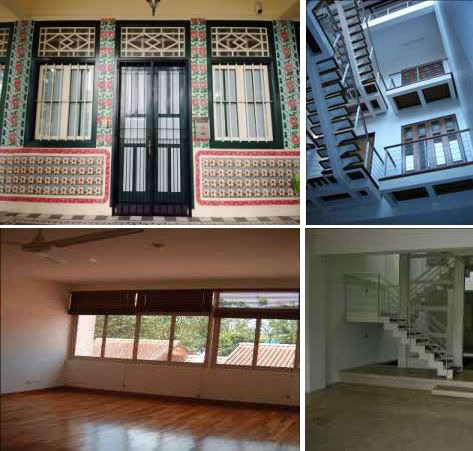 This might be the coolest apartment I've ever seen on Craigslist. It costs about as much per month as my current apartment costs in a year, but oh how worth it that would be. Aside from the idea of living in Little India, I'm rather taken with that exotic shopfront exterior, the beautiful wood floors, and the bamboo shades drawn low to keep the tropical sun out.