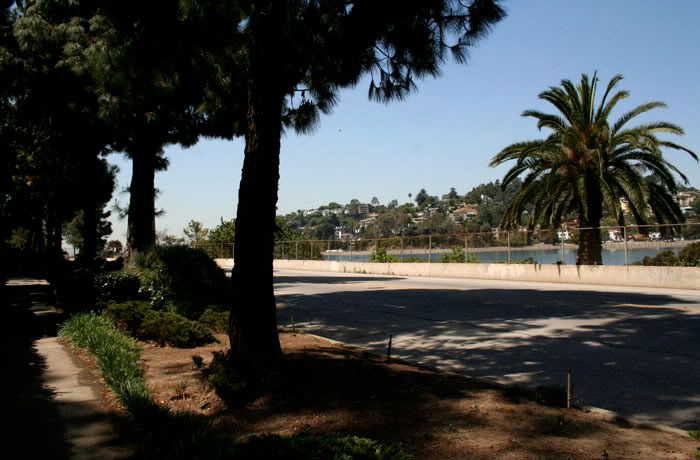 In thinking about my next move and potential future homes (thanks for all of the suggestions- Istanbul and Nepal would be awesome, and Vietnam is actually right at the top of my list), my mind drifted to all the things I love and miss about my previous place of residence.
When I last lived in Los Angeles, my apartment was right at the border between Mid-Wilshire and Korea Town. Though I was a little skeptical of the location at first, I came to really like being centered there. It put me within easy driving distance of both East and West LA, was practically next door to the Farmer's Market, and was near great diners and shopping. But one of my favorite things was that it put me just around the corner from the Silverlake Reservoir.
The neighborhood around the Silverlake Reservoir has a relaxed, almost rustic feel, with wood houses peeking out among the tree-shrouded hillsides. There were several independent cafes and design boutiques in the area, so it was a great setting for spending a relaxed Sunday drinking lattes and window-shopping. Even while running mundane errands to Trader Joe's or the video store, it was always a treat to drive under the shadows of pine-trees as I curved around the placid emerald-green waters.