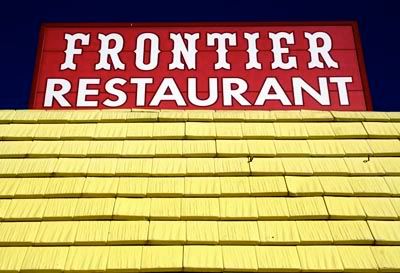 I think sometimes I give the impression of being a food snob, or of only being into 'exotic' foods, but really that's hardly the case. I really just like simple food well made, in whatever form that might take. And I'm certainly not one to turn down something tasty from my home-country. Last time I was home, I had some incredible American meals in
Los Angeles
,
Albuquerque
, and
Chicago
. Ok, I might be more interested in the eating cultures of say Vietnam or Thailand, but now and then I really get a craving for a familiar American classic.
Like donuts. I can potentially count the number of donuts I've actually eaten in the past decade on one hand, but for some reason, the craving hit me recently. I don't really feel a need to justify this-- a well crafted donut (
not
from the above retailer, which was included for mere thematic purposes) can be a beautiful confection. Take, for example, these
apple cider donuts
I just spotted over on Smitten Kitchen. The warming aroma of apple, spiced with the scent of nutmeg and cinnamon-- it sounds like a brilliant celebration of an American classic. I'm trying to eat a little healthier* after too much baking lately, so this recipe could be a rather dangerous find, were two of the central ingredients, shortening and apple cider, not so tricky to get a hold of in South Africa. I've actually attempted to make donuts once before; last time I was in Albuquerque I took my stab at it, and came up with some rather
dark and overly chewy donuts
with a too-strong lemon flavour. Even with that to discourage me, I might still consider attempting these when I get back on American soil...
We've also been discussing American food recently over the topic of Thanksgiving, as Bordeaux and I debate whether we'll actually celebrate it. Bordeaux is curious to try roasting a turkey, but given Cape Town's climbing temperatures, I'm more inclined to play around with the holidays a little and have an evening with a barbecue and some root beer floats. But this afternoon I found myself poring over New York Times
articles
on preparing Thanksgiving dinner for some reason, and was left actually wondering if we shouldn't actually take a stab at a big Thanksgiving dinner.
Anyway, perhaps I will get something of a fill tonight, anyway, as we will be eating American for dinner. We're hosting a friend's birthday here, so we'll be having hamburgers, with home-made buns, no less. Though, well, I should point out that they're ostrich burgers. And we'll be enjoying them with South African red wines. I'm not really helping my point, am I?
*(after tonight, when I'll be having a piece of Bordeaux's double layer victoria sponge cake with chocolate buttercream frosting, that is)