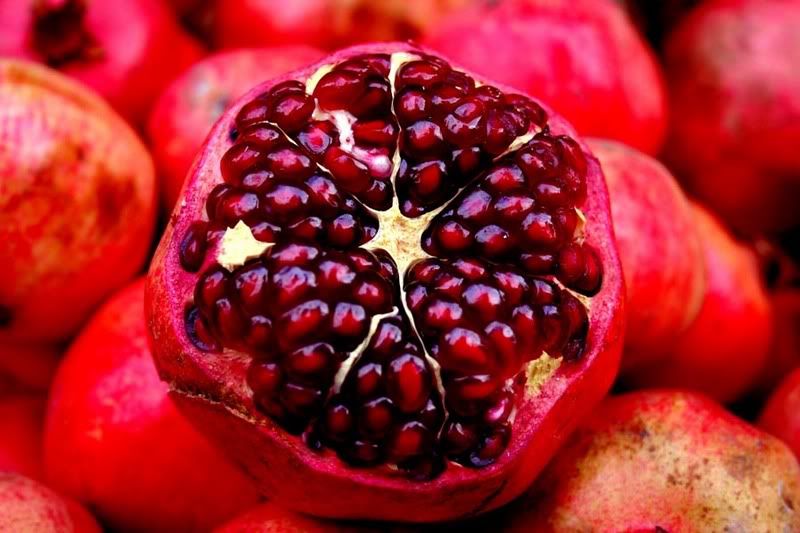 Since it was the pomegranate seeds that Persephone ate in the Underworld that doomed the ancient world to four months of cold, pomegranates have long been a symbol of the changing season. I photographed this pomegranate last November, at a fruit stand outside of Istanbul's Grand Bazaar. It was a cool morning and I was awake early; the only other people out were the merchants setting up their stands. I had come to Istanbul in early November almost as a whim, but I was amazed to see what a beautiful city it was in the autumn.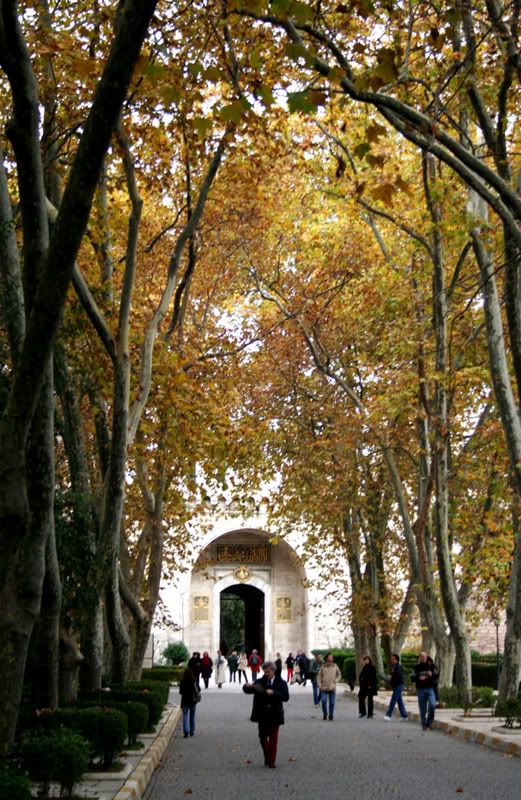 I know there are a number of classic autumn travel destinations, like Vermont, Japan, and the Napa Valley; but consider Istanbul as well. At this time of year, the air gets cooler, and the leaves on the trees of Sultanahmet turn gold, matching the gilt of the Topkapi palace. The pleasures of the city are as perfectly suited for autumn weather as the rich, dark coffee on offer in Istiklal Caddesi's cafes.
Istanbul is a magical combination of the exotic and the familiar, equal parts fairy tale charm and Oriental opulence. The city's landscape features astonishing mosques, a dazzling palace, and alluring bazaars selling lanterns and richly colored rugs. It is a city deeply connected to the waters of the Bosphorus: from the deck of a river ferry, the city looks as if it is all emerging from the icy water. When sunlight filters through the early morning fog, the domes and minarets of the city's mosques appear almost as silhouetted islands.
If the wind coming from the Bosphurus becomes too chilly, Istanbul's warm interiors will welcome you in. You could browse among glass lanterns and hookahs at the Grand Bazaar, page through a novel in one of Taksim's bookstore, or admire the lavish interiors of the harem at Topkapi Palace. Or, perhaps most fitting for a gray autumn morning, you could simply wait to be invited into a rug merchant's shop, where hopefully he'll off you a warm glass of apple tea.