This past weekend, in advance of my upcoming 25th, Bordeaux took me to Taipei. Most of our time was spent reveling in the high-tech, futuristic wonders of the city (more on that later). However, while meandering along city streets and alleyways, we also took in the more unusual charms of the city.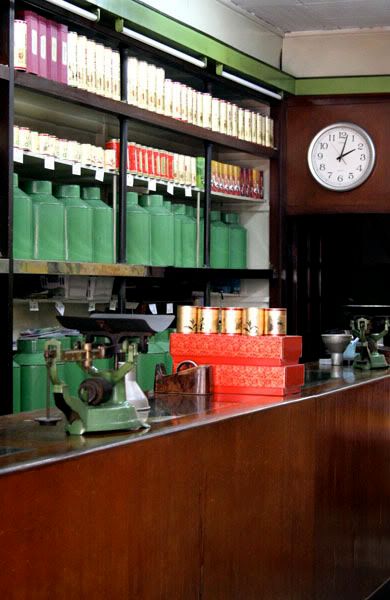 Some sights evoked the older charms of the city, like this incredible tea shop. I'd love to take some of those massive green enamel urns home...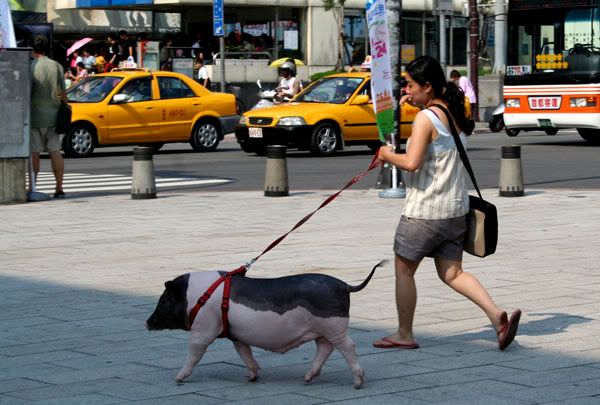 Some sights were just strange- like this woman briskly walking a full grown pig on a leash. I should point out that this is the second time since I arrived in Taiwan that I've seen a woman walking a pig on a leash.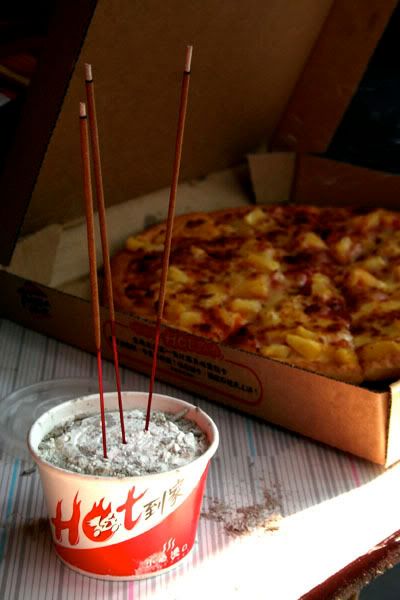 Perhaps most intriguing of all was this small pineapple pizza set in front of a Pizza Hut. Not advertising, but in fact a personal-pan offering to the gods, wreathed with smoke from a cardboard-cup incense urn.