Since my birthday fell on a weekday this year (a weekday spent with twelve screaming and sobbing children, as a note), Bordeaux decided to take me away for the weekend before. We decided to go to Taipei, for some shopping, excellent food, and a little sightseeing. I work until noon on Saturdays, but that wasn't going to get in our way- we were doing this weekend high speed.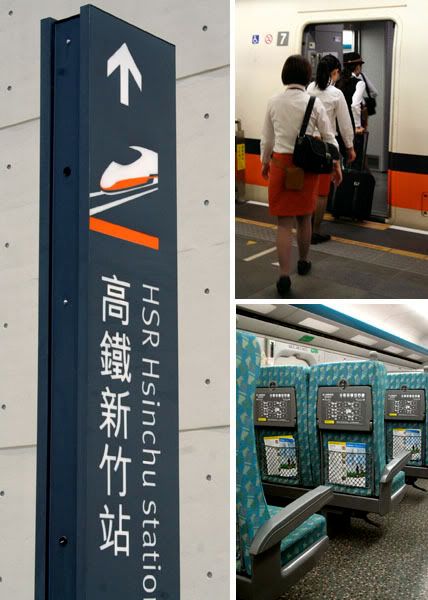 The acceleration began as soon as my Saturday class ended, as we zipped over to the nearby HSR (High-Speed Rail) Station. Where Hsinchu's old train station looks like it belongs in the English countryside of children's storybook, the HSR Station is firmly rooted in the cutting-edge present. A sleek shell of steel and glass, it looked almost more like an airport than a train station. Within an hour of Bordeaux buying our tickets, our train burst onto the platform, and we stepped in. The doors closed, and the train seemed to instantly pick up speed- thrusting us through rice-paddies, mountain tunnels, sprawling suburbs, and into downtown Taipei.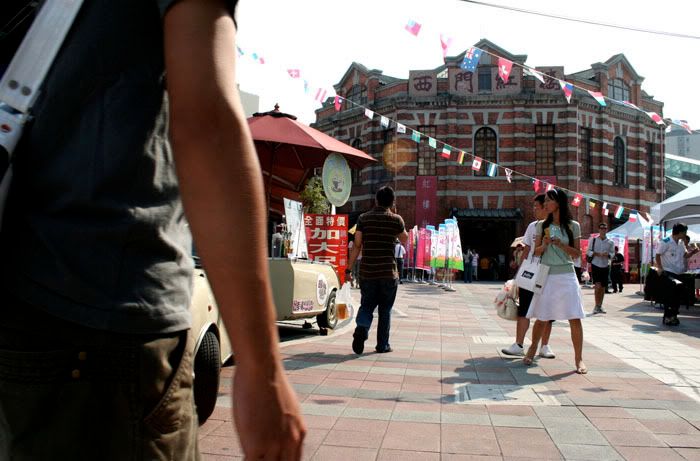 Our first stop was Ximen, a hip neighborhood of independent shops and funky cafes. After refueling on coffee, we checked out the incredible galleries and boutique shopping at the market at the Red House. Housed in and around an historic brick building, the market included vendors selling hand-made ties, t-shirts with modern Taiwanese graphics, and stationary printed with cute cartoon characters. We headed out in the evening for more shopping- including an exciting stop at Ikea (we don't have one in Bangkok)- and a delicious dinner of Shanghainese food.
The speed picked up the next morning, when we headed to Taipei 101. The tallest building in the world (at the time of writing), Taipei 101 also has the fastest elevators in the world. After glancing around the high-end shopping mall below, we stepped into the elevators, which rocketed up to the 89th floor in an unbelievable 40 seconds.
The view from the top was rather hazy, but that somehow only added to our sense of height- the edge of the city seemed to disappear beyond skyscrapers and green peaks into white fog. We touristed up the experience as much as we could- listened to the audio tour, send postcards from the top, and took lots of photos- did everything but have our photos taken hugging the blue-screen 101.
After a quick lunch, we boarded the HSR for our trip back to Hsinchu- both so wiped out, that we fell asleep almost as soon as we hit our seats.