The machine-gun blasts of firecrackers and clouds of smoke and burning embers announce that Ghost Month is upon us. The guards of the lower realm have taken vacation, and they've set the spirits free to roam the earth until they return.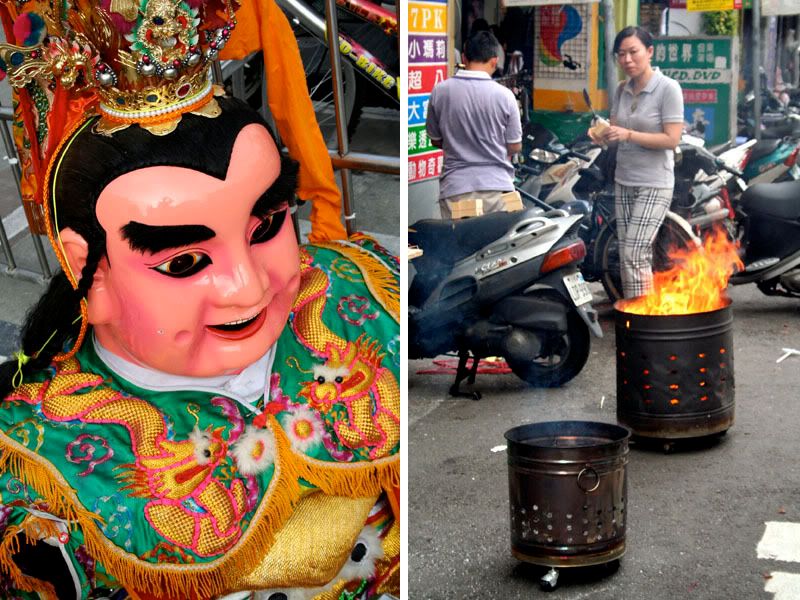 With no boundaries between living and dead, this is the best time to appease one's departed ancestors. Generous offerings are laid out, meals are served to empty seats, and paper money is burned in large smoke-billowing stacks.
Given that ghosts have more freedom than usual, it's best to take some caution in Ghost Month. It's a bad time to be born, and you shouldn't swim in rivers or lake- the spirits dwell below the waters surface. In case you're still worried about the ghosts, parades are held in which dancers dress as the four ghost-guards, to remind the spirits that they are waiting to contain them once again...