On a recent sunny morning we decided to take breakfast outdoors . It went quite well, until our outing was broken up by a flock of helmeted guinea fowl.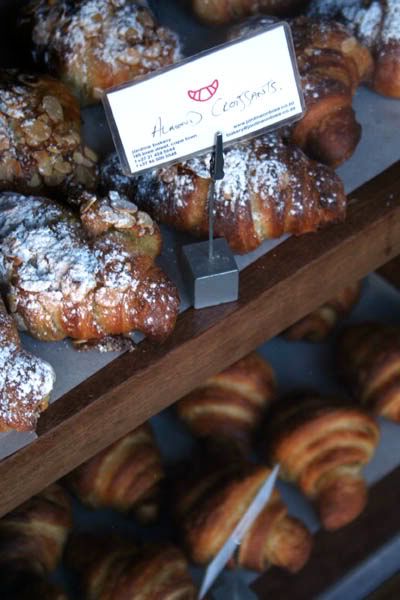 We had stopped on the way at the bakery at
Jardine
, which I'd been wanting to try for months. The bakery is quite brilliantly designed-- just a window and a glass counter facing onto the street, so patrons can order coffee, pastry, or sandwiches, then either enjoy them on the high sidewalk tables (standing only), or take them to go.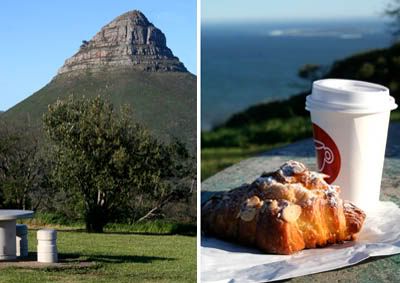 We ordered some croissants and lattes, and took them up to Signal Hill. It was a little windy, so we had the picnic grounds entirely to ourselves. We grabbed a table from which we could look onto both the sea below and Lion's Head behind-- private breakfast with a brilliant view. I had chosen an almond croissant, which was fantastic. I was just finishing it up when we were set upon by the guinea fowl, who were eager to gather up our crumbs.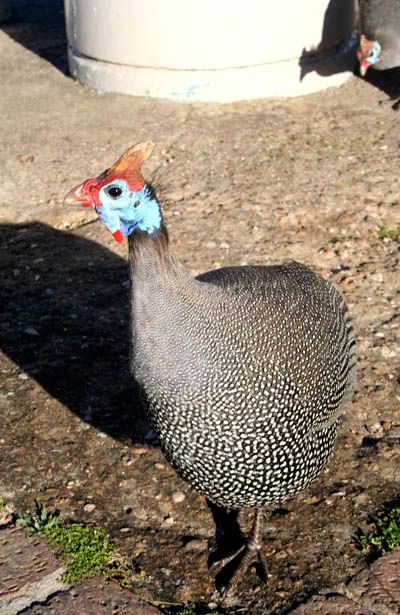 So at least they were guinea fowl with good taste.