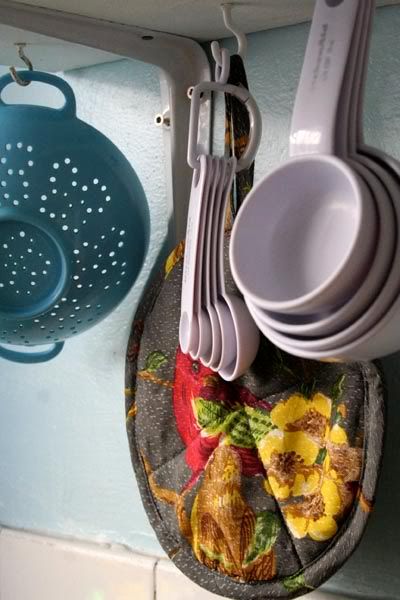 One of the pleasures for a traveller in keeping a journal (or a blog, as it may be) is the strange pleasure of looking back and seeing how much one's life can change in a matter of months. Just by opening this blog's archives to October's pasts reveals a strange succession of past lives...
I am currently a resident of Cape Town, working in a local market, more settled than I've ever been, yet looking back to Asia and the Americas for a possible escape...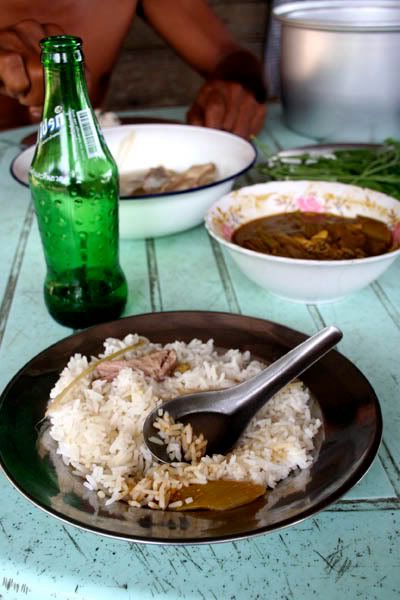 One year ago
, we were in Southern Thailand, writing guides for
Travelfish
on the islands of Trang. The setting was beautiful but the schedule was intense, with our task of one island per day requiring us to spend most of our time on boats and buses, rather than on the beach. We did at least get lucky now and then, like this incredibly generous meal of curry and rice that we shared with some locals on Ko Libong. We had already made up our mind to head back to America, and then on to South Africa, and were trying to make the most of our last days in Asia.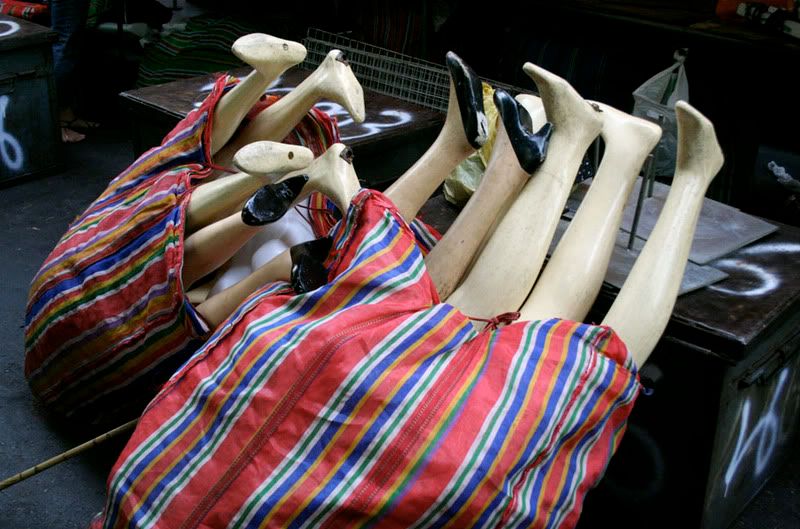 Two years ago
, we were just getting settled in Bangkok, learning how to make the most of the metropolis, and recording our observations, like these mannequin legs we spotted in Patpong. I was still very new to teaching, hating the tie I had to wear, but loving the opportunity to explore Bangkok. It was a little hard for me missing autumn in a tropical clime, but I was constantly finding new foods to try, new sights to engage me, and new parts of the city to explore...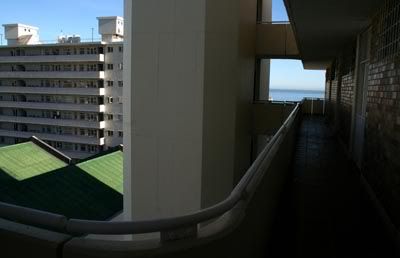 And it gets even stranger if we look back beyond this blog, to three years ago when I was living in Cape Town, working on my Masters in African Studies, still relatively new to my relationship with Bordeaux, and figuring things out. We had just made plans to head to Asia together, a new continent for me, and one that I could hardly imagine...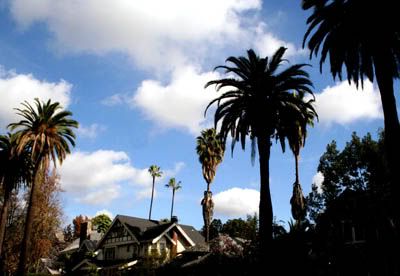 ...and finally, to four years ago, when I was a recent college graduate, just about to leave Los Angeles. I was preparing for a trip through the Middle East, after which I would be on my way to South Africa. I had left my job, given up my apartment, and was preparing to say goodbye to my home, completely unsure of what the future looked like.
Anyone else notice a trend? Always moving, packing up, travelling. Always a little displaced. What sort of progress is made in this drifting? And is that even the point? It can't continue this way forever, surely, but right now I don't know that it can continue any other way. At the very least, all I can say is that I'm eager to see what the next year will bring, and the next...