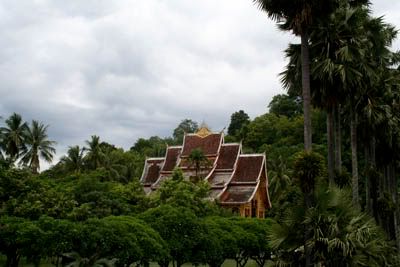 I'm currently reading Somerset Maugham's
The Gentleman in the Parlour
, which is really evoking memories of life in Asia, as well as helping me to think about some issues I've been mulling over. Obviously Maugham lived in a very different era-- one in which gin pahits were served for breakfast, and the use of racist slurs was perfectly acceptable in polite conversation (I'm glad we're moving beyond the racism, but I wouldn't mind bringing back the pahits, actually)-- but much of his themes are still relevant for the modern traveller. Particularly, it probes questions of why we choose to leave our homes, why we travel, and we seek homes in distant climes.
I'm really trying to work out why I travel, what I hope to get out of it, and where I hope it leads me. I'll share my conclusions, if I ever happen upon any.
Anyone have any answers? Why do you travel? Can one live their life completely untethered?
Pictured above: Luang Prabang, Laos, one of the most idyllic destinations in Southeast Asia. I don't know if I could ever make Luang Prabang home, but I certainly wouldn't mind going back.